Case Study
Keystone Precision Solutions
Keystone was in search of a partner to make their rebranding come to life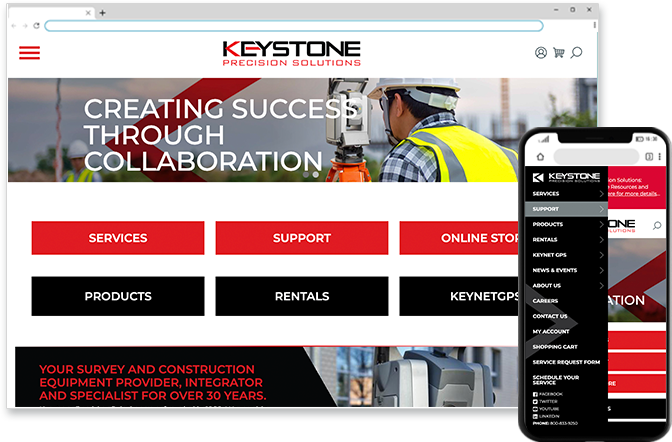 Project Components
Branding
Corporate Identity
Brochures
Kentico Website
UI/UX
Email
Social Media
Tradeshow
With over 30 years in business, Keystone Precision Instruments, a premier construction and surveying consulting company in the northeastern United States, initiated a complete brand overhaul to showcase that they are more than a business that provides products for their clients, they are a solutions provider. Keystone was in search of a partner to make their rebranding come to life.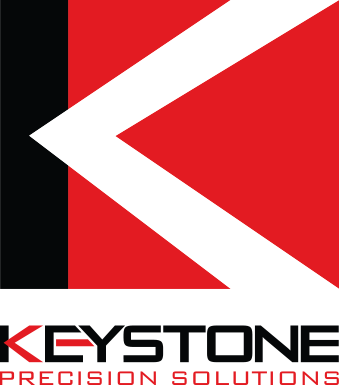 Research
When Keystone Precision Solutions came to KSA&D with the challenge of transforming their brand, we were thrilled to partner with them to bring their vision to life. For over 30 years, Keystone Precision Instruments have been a leader in construction and surveying in the northeastern United States, but with expansion comes change, and the team found themselves looking to offer not just instruments, but holistic business solutions.
KSA&D worked with Keystone Precision to analyse their brand mission and goals, aligning them with their updated mission to provide construction and surveying solutions to their customers.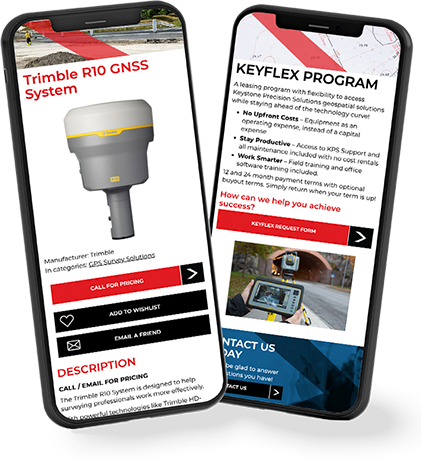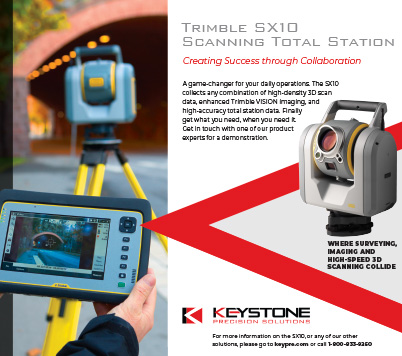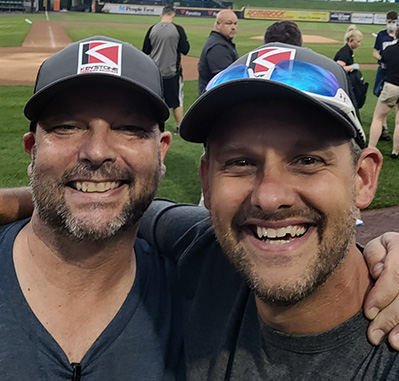 Process
After analyzing the updated needs of the business, KSA&D worked diligently to design a striking new logo and brand, new and improved website built in Kentico, and updated marketing materials including email, social media, brochure, and a trade show booth design.
As a full service agency, KSA&D worked to ensure that Keystone Precision Solutions maintained a cohesive corporate identity across all of their platforms and branding, bringing them into a new era of solutions based focus. In addition to branding and a new website, KSA&D is working to grow and scale email, social media, and other digital marketing efforts for Keystone Precision Solutions.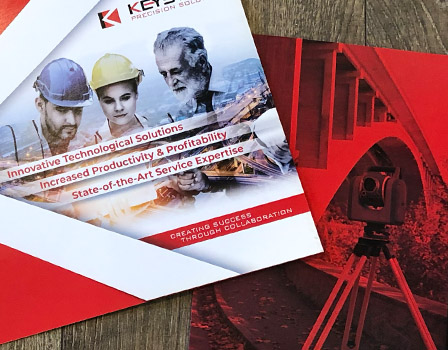 Client Testimonial
The complete rebranding, including new logos, style guides and a completely revamped website, showcased KSA&D's creativity and far exceeded our expectations. Where we have seen the most value, has been in KSA&D's ability to support our ongoing marketing and communication initiatives. Their team's seamless communication and responsiveness has allowed them to become an integral part of our day-to-day business activities and our de facto marketing department.
- George Allport Jr. , President
Results
KSA&D's work with Keystone Precision Solutions helped to usher in a new era in their business, creating a striking new brand, corporate identity, and platform that speaks to the solutions offered.
The new website, built in Kentico, for which KSA&D is a Gold Partner, is visually appealing, easy to navigate and built with the ideal customer in mind. The coordinating marketing materials bring a cohesive look and feel, bringing Keystone Precision's solution driven mission to the forefront of their print, tradeshow, mail, and social media efforts.