Think Creative
Rank Your Way to #1 with These E-commerce Do's and Dont's
September 13, 2022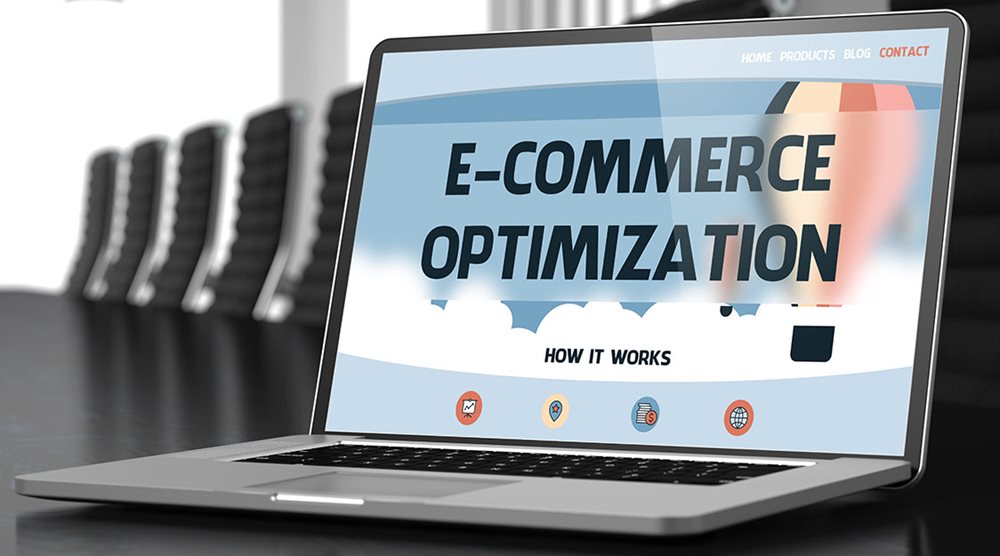 Is your e-commerce website performing as well as you'd hoped? If not, you'll want to keep reading to find out how to improve your product pages to rank higher with our e-commerce dos and don'ts.
Our team at KSA&D has helped multiple companies with their e-commerce sites, including Josh Early Candies, Strahman Valves, and Keystone Precision Solutions, who all looked to our help in ensuring their page structure is correct. We also provide optimization for the titles, meta descriptions, body content, links, and structured content to increase traffic to their websites.
Read through our guide of e-commerce dos and don'ts to drive qualified traffic to your product pages.
E-commerce Dos:
Use Keyword Research – Keyword research is the foundation of page optimization. When doing keyword research, be mindful of product-focused terms and optimize your page for transactional keywords to help users buy your product when they land on the page.
Optimize Meta and Title Descriptions – Title tags and meta descriptions are what the user sees in their search results, and are used to entice them to click on your site and not your competitor's. Include important information like the brand and name of the product, the model number, and any other details about the product that would help a user choose you. Always write a unique description for each product page to avoid duplicate content and ensure quality optimization.
Mark Product Pages with Structured Data – Having your product pages marked up with schema data can help your products show up in rich snippets in searches, which can help drive impressions and clicks to your website, and in turn, increase your click-through rate and sales.
Write FAQ Content – Adding quality content to your site that answers a user's questions or provides the information they seek will help you rank higher. Offering an FAQ section for your products lets the user quickly find what they are looking for, allowing for a good user experience, and will help sell your products.
Share Testimonials and Customer Reviews – Customers are more likely to buy a product if they see that other people endorse it. Reviews and testimonials creates a trust for your product brands and offer fresh content for your site. Both are a win for you in increasing rankings and sales.
Use High-quality Videos and Images – High-quality images and videos on your product page help the customer decide better if they want to buy your product. Optimize both with alt text tags for higher rankings.
Optimize Page Speed – Having your product pages load fast ensures a good user experience, making it more likely to complete the customer journey with your site, which in turn increases sales.
Audit Pages for Technical Issues – If your e-commerce site has hundreds of product pages, it's easy to encounter technical errors like duplicate content. Running an audit of your product pages will help you fix any issues, which helps provide a good user experience and increases your rankings.
E-commerce Don'ts:
Use the Manufacturer's Product Descriptions – Writing your own description of the product allows you to make it more detailed and interesting to your users. You can make sure it is SEO optimized. Writing unique content helps you get found more in search.
Remove Seasonal Pages – Seasonal pages should remain on your site. Removing and creating new pages each season means you have to build up the rankings for that page and content all over again. If you leave the page on the site, you won't lose the rankings you've gained.
Use Automated Optimization – Automated optimization such as automated descriptions that alternate a few terms can be set up to reach all of your pages on your site without spending too much time. You should not use automated optimization as it can hurt your click-through rate because it is not as descriptive. A generic automated description will deter users from clicking on your site. You should write unique and detailed descriptions to ensure higher clicks to your site.
Remove Out of Stock Pages – If you run into product pages where the product is out of stock, do not remove them. That page has already gained rankings and traffic. It will benefit you more to keep the page alive and add links to related products. This will increase your internal links and entice users to buy the associated products.
Forget to Use Structured Data – As stated in the do's section, adding schema markup to your pages will help you rank higher and get your products to show up in rich snippets. Not adding this means you're missing an opportunity to increase rankings, traffic, and sales.
Use Weak Calls to Action – Calls to action help users in the customer buying journey by directing them where to complete their purchase or how to get deals on what they are seeking. Make sure you use a strong, clear, and to the point call to action on your product pages.
Include Low-Volume Keywords – Use keyword research from the Do's section to strategically pick keywords to use for your product page. Don't use keywords with no search volume to them, as that won't help your page rank higher. Use keywords that are popular and relevant to your page.
Ignore Internal Links and Backlink Opportunities – Internal links and backlinks increase visibility and performance for your pages. Add links to help boost rankings and traffic.
Forget Mobile Optimization – Products are bought more and more through mobile phones because it's easy and convenient. Not having your product pages optimized for mobile can cause your products to not show up in search results as Google ranks pages primarily through mobile instead of desktop.
Follow these e-commerce Do's and Don'ts for your product pages, and you'll be sure to see an increase in traffic and sales. Need help getting this accomplished on your site? Let KSA&D take care of the heavy lifting of optimizing your pages. Get in touch with us today.